Interviews
Discover what you need about your customer early and often. Private video calls with timestamped notes and virtual observation rooms.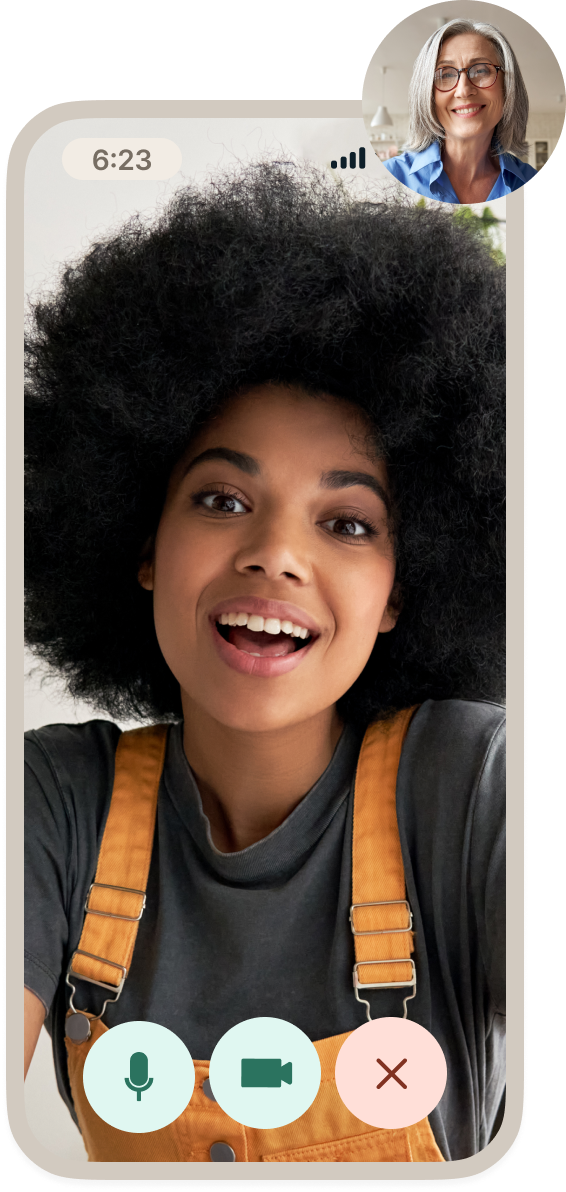 Moderated INTERVIEW
Talk with your participant face-to-face
Discover how users experience your product or service from their perspective.
Accessible participant experience
Our participant apps are designed for a global, inclusive audience at or better than WCGA 2.1, and a simple, intuitive user experience.
One link away from a conversation
Get closer to your customers. With one link, you can have a conversation filled with insights.
Cloud Recording
Sessions are recorded in the cloud. No uploading, waiting, or managing files.
The Player
Take notes and find insights in the Player
Timestamped notes, team chat, shared insights.
Keep your team in the loop.